My first OOTD for 2014. Recently, my hubby and I go crazy over
"ukay-ukay"
or thrift shopping. Every Sunday, the public market near our area is filled with vendors selling
"ukay-ukay"
. The whole stretch of the street is lined up with glorious finds that I can't seem to get tired of, despite the dust, heat and people flocking as early as 6 or 7 in the morning. Because at the end of my "shopping" spree, I am very satisfied with the clothes I get plus it didn't hurt my pocket very badly. Not to mention that some items are in very good condition to the point that it looks like it was not yet used. A lot of finds I get still has tag on it. So here are my happy purchases: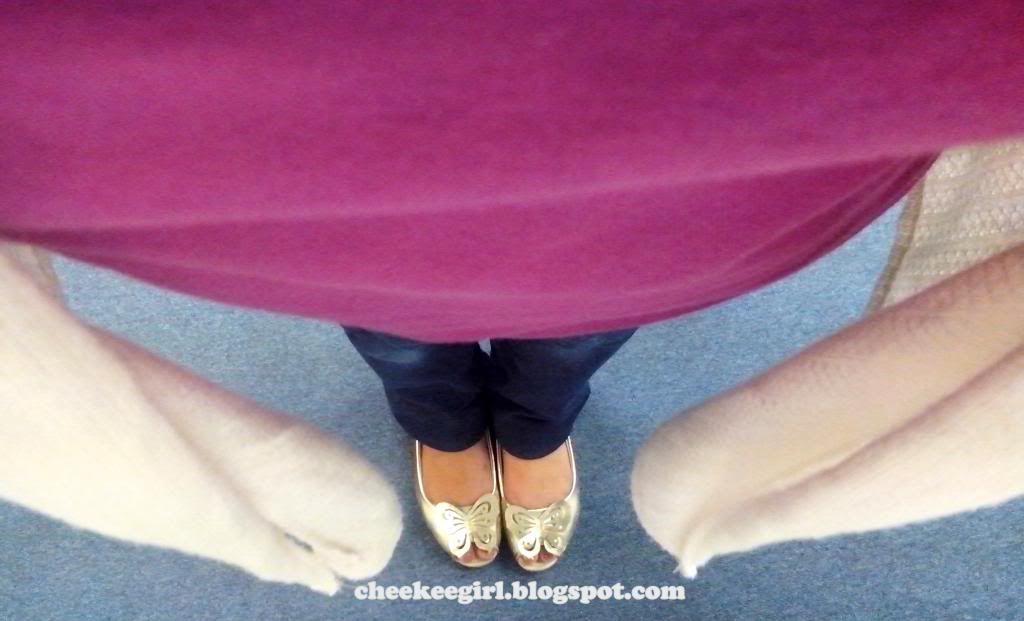 From top to bottom (excluding the Gap Kids shoes which I raved about it in here and my underwear of course!) are my thrift finds.
Top (inner blouse) is from Uniqlo which I bought at 25 pesos. My friend told me that its color is Radiant Orchid. Oh! well thoughts from a fashion forecaster.
The white knitted cardigan is at 50 pesos.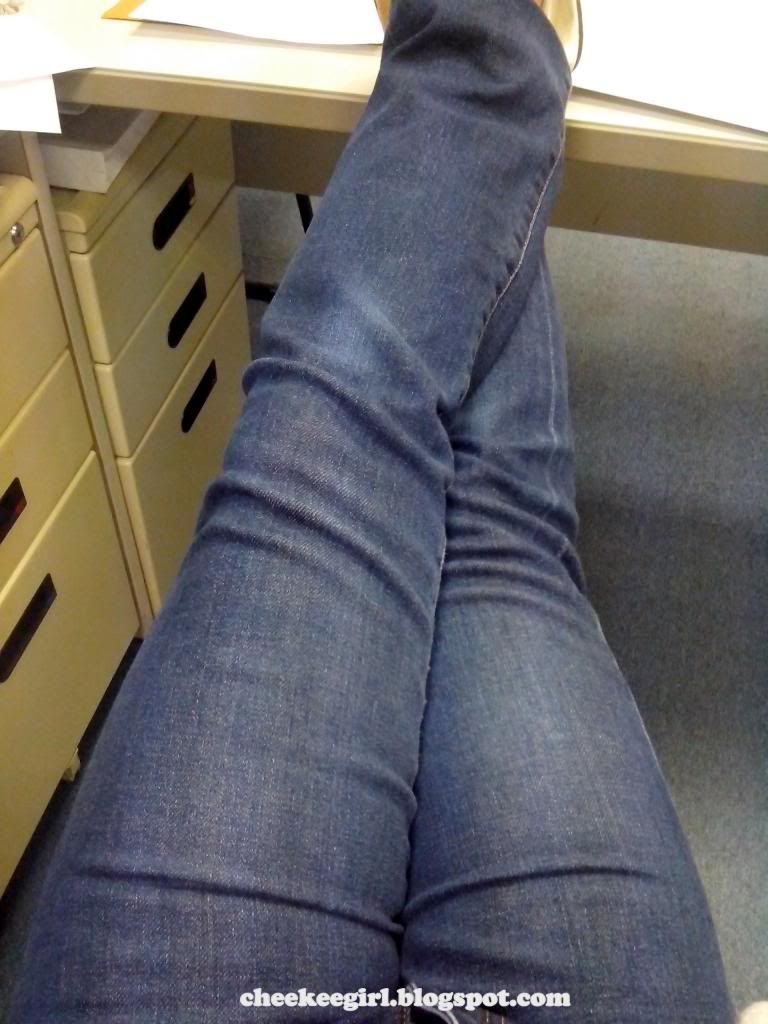 I don't usually buy jeans at an ukay-ukay because first I don't get to fit it.
But what I love is the brand most next is the fit because it is slim and it hugs my bulges.. ;))
I love buying in thrift shops. Aside of course that it's way cheaper than buying in malls, you know that the quality of the item will never get you wrong. Branded stuff which you have to shell a thousand bucks but in ukay-ukay will just be a chicken thing. Of course, you also have to scrutinize the item for some damages and wear and tear. Otherwise, leave it. I always look the armpit part, the collar, the sides, the hem, its stitches next of course to the brand.
These are just some of my precious finds. How about you? What's your treasured thrift shop find? Thank God it's Friday! Have a great and safe weekend ahead. #thriftshopping #ukayukay is LOVE.