On my previous post
here
, I was able to share to you our plant garden that was able to bear its fruits. The cucumber plant which I took photos of, we already harvested a number of times. The photo below is one of the many cucumbers we already harvested. We are amazed and delighted as to the hugeness of the cucumber. Our neighbors are happy too seeing how big the cucumber is. Some are asking for its seeds so that they can plant it in their own backyard. We also gave them some of our harvested fruits.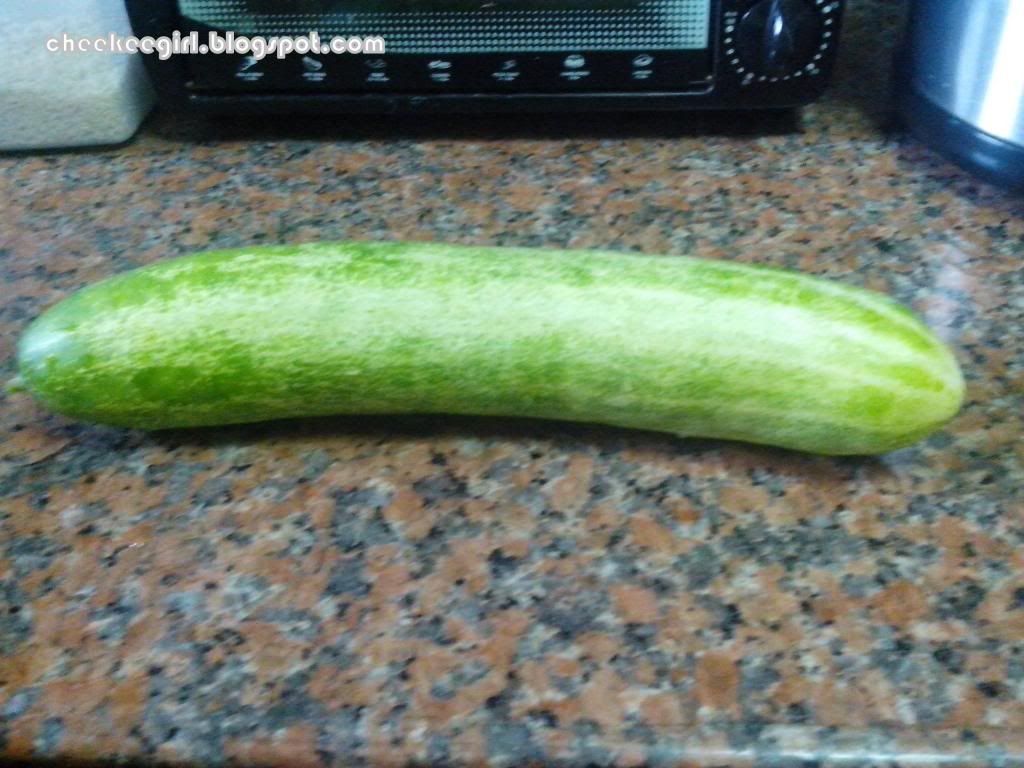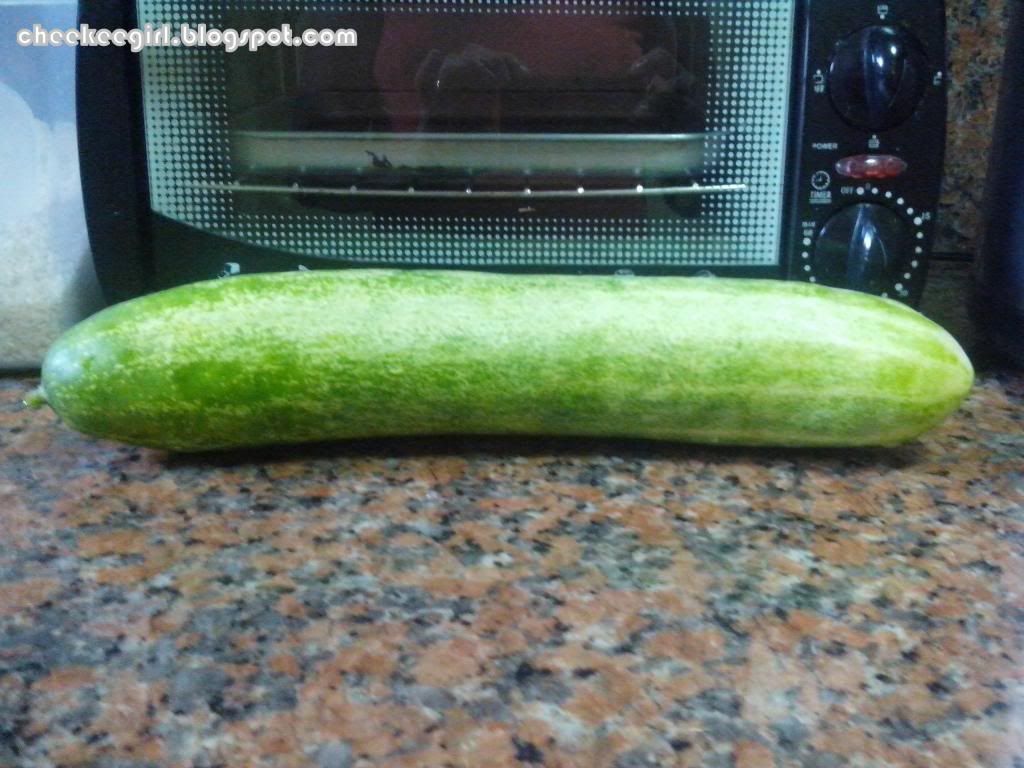 Look at how big the cucumber is. I put it beside our oven toaster for your
better view of how huge it is.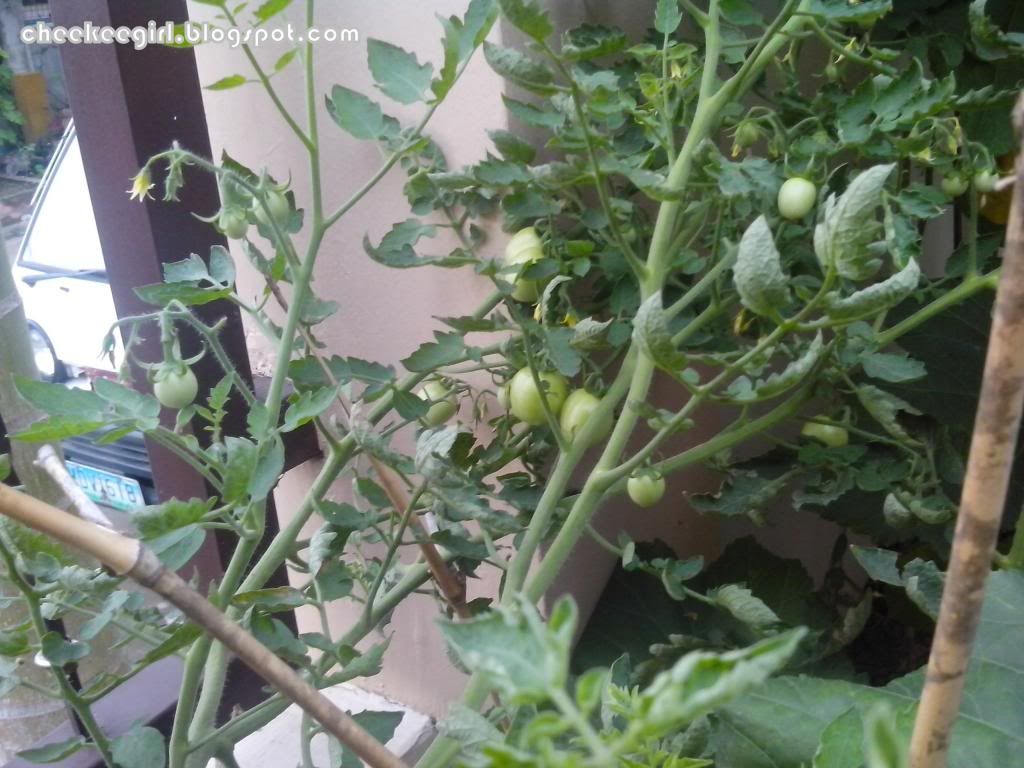 This is our tomato plant which we thought there's no chance of bearing a fruit.
Our tomato plant is revived by my husband since we thought it won't bear fruits anymore. It became dry and wilted. I don't know how my husband did it and it bear a number of fruits now. He's the greenest thumb I've ever met. So lucky to have him (hehehe). So far, we've been enjoying (a lot!) the fruits of our plant garden. Thank you God for the bountiful harvest!